The Added High Test in Your Tank …
The way we deal with it is through SERVICE. When you achieve 100% Service Absorption, you are paying for the overhead for the entire dealership (less new and used vehicle selling expenses). Some dealers perform higher than that, but the industry average is somewhere around 60%, so there is definitely room for improvement.
Take the First Step …
To find out where you stand and what you need to do, let's start with your financial statement. What is your dealerships' overhead? What is the profitability of your Service Department?
The difference between these two numbers is your shortfall, the dollar difference you need to make up to achieve 100% Service Absorption. This is also your profit improvement potential. Go ahead and calculate that number…
Once you have determined what your shortfall is, you must then prepare a business plan that will address the opportunities for gross profit improvement within your dealership. This will empower you to reduce the shortage to ZERO—100% Service Absorption.
The opportunities for retail gross profit improvement exist in every dealership. Keep in mind, depending upon your franchise (domestic or import, for example), there is some flexibility in these numbers.
Real Opportunities, Right Now!
By and large, most dealerships are falling significantly short in these areas and to get even close to these metrics would be a great achievement. Consider these numbers a general guide based on my experience with many top performing dealerships.
#1: Maintain profit margins @ 45% on Parts and 75% on Labor
#2: Inspect every vehicle for safety & reliability
#3: Use Maintenance Menu to provide customer choice
#4: Upsell in the Express Lane—don't settle for one item ROs
#5: Promote Service to grow base 10% and maintain a minimum
6 to 1 ratio in Customer Pay RO count to total vehicle sales
How Do You Stack Up?
Paying attention to the backbone of your dealership starts with evaluating the quality of your people and how they treat your customers during each and every visit to your dealership. It is imperative that your dealership maintains a presence in the eyes and minds of your customers.
• Do you give your customers reasons to come back?
• Is your dealership different than the competition?
• Do you have a user-friendly appointment system on the phone or online?
• Are you competitive with the marketplace?
• Do you keep your name in front of your customers regularly?
• Do you strive to exceed their expectations?
If you are not giving your existing customers the attention they deserve and want, your service sales and RO counts will remain stagnant in your quest for 100% Service Absorption.
Optimizing Your Investment
It's clear that 100% Service Absorption enables a dealer to withstand any downturn in new and used retail vehicle sales. . . much like we're starting to experience now. You can "recession proof" your dealership by keeping the customers you already have.
Provide these customers with the highest level of service you possibly can. You'll be rewarded with higher CSI and gain greater profits in service and parts….not to mention, you'll sell more vehicles to these loyal customers who like your product, like your dealership and probably like you as well.
Don't wait – evaluate your Service and Parts marketing strategy for your existing customers now…they are worth it! Show them how much you appreciate their business and give them reasons to come back.
As vehicle sales slow down, maximize your performance and profitability in your service and parts operation, with the goal of achieving 100% Service Absorption.
Results You Can Get with 500 Customer Pay ROs a Month …
These numbers are based on our experience with hundreds of dealers nationwide …


These Dealers Are Smiling … All the Way to the Bank!
These aren't funny numbers, even though I have to say results, of course, will vary. That's because few dealers operate in textbook conditions, and there's some real-world overlap.
But we have real world experience with hundreds of dealers who are using these rules to generate hundreds of thousands of dollars in additional Service Gross Profits every year.
In fact, our dealers are generating more than $300 million in added Service Gross Profits every year by not only taking advantage of these opportunities, but building top performing advisors through customer-driven selling skills …
You can't afford to neglect Fixed Ops! Our Top Dealer generated nearly $1 million added profits in his first year.
Determine what your true profit potential is. This opportunity is waiting for you. It's time to seize it.
Over the next several weeks I'm going to do a deep dive on each of these opportunities–to show you how truly significant they are … and what they can mean to you and your dealership. Real numbers, based on experience.
In the meantime, if you have any questions, please contact me.
Call me toll free at 1-888-553-0100
Or email dreed@dealerprotraining.com.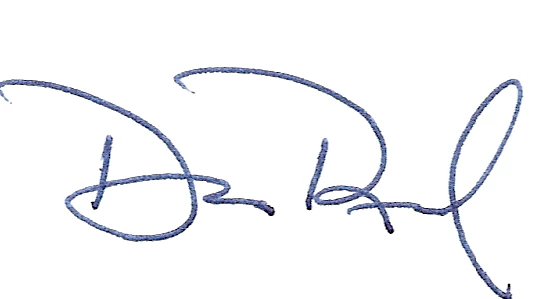 Don Reed
CEO-DealerPRO Training