Is Your Technology Really Helping You?
In the retail automotive world we have seen the advent of new technology resources like we've never seen before. These new products and services are all designed to essentially enable dealers to achieve the same common goal—become more successful. From a purely fixed operations perspective, here are some of the tools available to all of us in today's market:
Websites: On-line Appointment Scheduling & On-line Maintenance Menus
Email
On-line Video Training
Electronic Menus
Electronic Vehicle Inspections
Is Your Website User Friendly?
I want you to go to your website and click on your tab for the Service Department and view the screen in front of you from the customer's perspective. (You should really experience all your technology from the customer's point of view.)
There should be an immediate "call to action" for the customer, such as "Click here for a free membership in our Priority Club," or "Senior Citizen Discounts", or "Military Discounts", "Free Oil Change" (buy 3 and get the fourth free), etc. When they "click" for whatever you are offering, you immediately ask them for their email address and you will capture more customers for future email marketing and follow up.
Next, schedule an appointment on your website to verify how "user friendly" your process is.
When you schedule the appointment are you presented a Maintenance Menu for you to choose additional products or services? These are usually offered based on the mileage on the vehicle.
Research shows that customers who go on-line to schedule and appointment and are offered a Menu will up-sell themselves at a higher dollar value than will most Service Advisors greeting them in the service drive.
Do you have an interactive Maintenance Menu presentation on your website? Can your customers schedule their own appointment on-line or do they simply enter their request and wait for a call back from your Service Department?
Are You Increasing the Effectiveness of Your Email?
Wow what a tool! You can't find a more cost effective way to communicate and market your products and services to your customers!! I don't think one exists!
Research shows that more customers prefer email and/or text messaging over phone calls and direct mail. Most of your customers have a computer and an email address and who doesn't have a cell phone these days?
This tool enables you to reach out to your customers DAILY for Special Order Parts notifications, Recall Campaigns, Appointment Reminders, remind No Shows to reschedule, make CSI inquiries, ask for referrals, promote seasonal service specials, target market by VIN numbers, target Lost Souls, offer to service All Vehicle Makes & Models … I'm sure you can think of a few more applications that make this tool is so valuable.
Are your Service Advisors, Cashiers, Parts Counter People and everyone else on your Service and Parts Team trained to capture every customers email address?
Do You Sharpen Advisor Skills with Online Video Training?
• Would you agree that a properly trained Service Advisor will out-sell an untrained Advisor all day long?
• Would you also agree that a properly trained Advisor will keep your customers coming back?
• Who has the most impact on owner retention in your store—Salespeople or Service Advisors?
• Who has the most sales opportunities per day—Salespeople or Service Advisors?
• Who answers the most incoming calls per day—Salespeople or Service Advisors?
• Have you phone shopped your Service Advisors—Appointment Coordinators—BDC personnel lately?
• If so, were you impressed with what you heard?
• Did they avoid quoting price for mechanical repairs?
• Did they avoid trying to diagnose over the phone?
Most importantly, did they offer you an appointment for a specific day and time? With the high cost of traveling to outside locations as well as lost employee productivity you will find that on-line interactive video training with employee certification is by far the most cost effective way to ensure that your entire Service Team is properly trained to maximize owner retention and dealerships profits.
Do Your Electronic Menus Enhance Customer Choice?
I believe most dealers have some form of a menu to present in the F&I office and many of you have electronic menus versus paper ones. The key of course is to make a menu presentation to each and every customer in order to afford them the opportunity to say "yes" to the purchase of another product or service.
100% of your customers, 100% of the time.What a great idea!
Okay so let's do the exact same thing in the Service Drive and on your website … Electronic menus are cheap, easy to install, easy to use, customer friendly and are most definitely process driven to increases sales and profits just like they do in the F&I department.
Additionally, they provide video feature/benefit presentations on why the customer might need the particular product or service. How easy is that?
Do Your Electronic Vehicle Inspections Promote Vehicle Reliability & Safety?
Having computer terminals in your shop for your technicians has been around for a while now and provides a list of benefits that is most impressive. Imagine all of the steps technicians have to take to communicate with Advisors and Parts counter-people face to face versus on-line.
This certainly increases Technician productivity, shop productivity and sales. Advisors can also communicate with their customers through email regarding diagnosis of primary items, up-sells, completion of repairs and much more.
Any customer who declined a recommended repair or service will receive a follow up email reminding them of the need to perform the repair. The actual inspection results can also be emailed to the customer and provide them with a permanent record of their vehicle's service needs. There is something very positive to be said for a customer receiving a "Vehicle Condition Report" from their Technician.
If You Don't Use It, You Lose It
These 5 uses of technologically advanced products that will increase your fixed operations sales and profits—IF YOU USE THEM!
That being said why would any dealership not use these products that will give you a minimum return on investment of 100% or more? There are actually two reasons:
1) Your employees don't want to change
2) Your management team won't hold employees accountable
That's it—period! The "IT" you're going to lose is a thing called Net Profit.
Call me toll free at 1-888-553-0100
Or email dreed@dealerprotraining.com.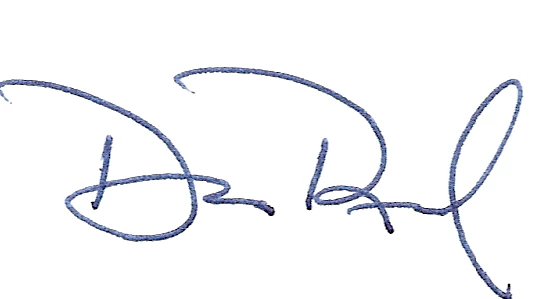 Don Reed
CEO-DealerPRO Training