 RECORDING NOW AVAILABLE. VIEW TODAY!
Where:Right from your computer
Cost:Free
Questions:
Email powerTRAINING@autonews.com

Since 2009, U.S. new vehicle sales have increased by 65%. Yet according to NADA, operating profit as a percentage of sales has remained flat at 2.5%. For many dealers, service operations have not grown proportionately to new vehicle sales, resulting in a stagnant customer base.

This webinar will review strategies to identify a dealer's opportunities for growth by increasing sales per repair order, as well as driving more customers to their service departments.
Attend and learn how to:
Utilize variable operations accountability standards in their fixed operations
Sell your fixed operations team on the need for change
Establish BHAGs for a record year in fixed operations
Identify missed profit opportunities in customer-pay
Listen to the needs of your fixed operations team
Eliminate the fear of failure when implementing change
Click Here to Register
Increasing Gross Revenue in Service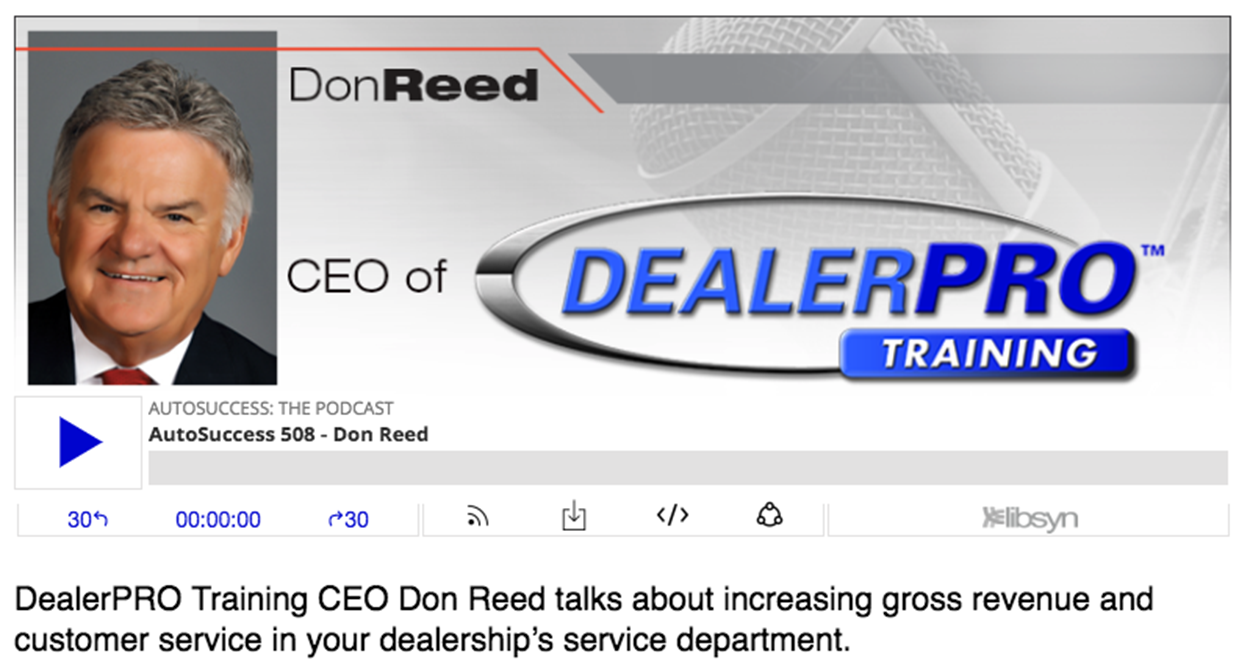 Click Here to Listen
How to Make Money from Quick Lubes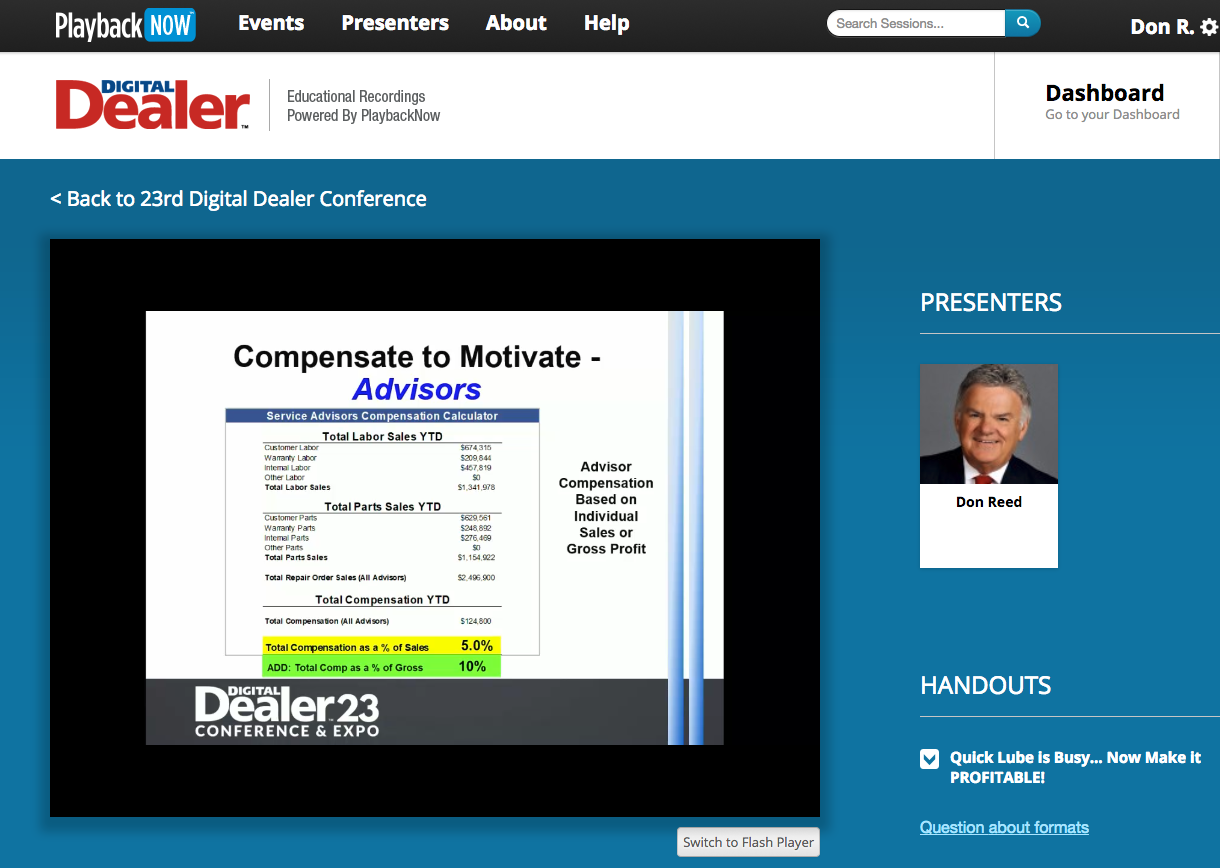 Click Here to Watch
How to Make $10K in 10 Minutes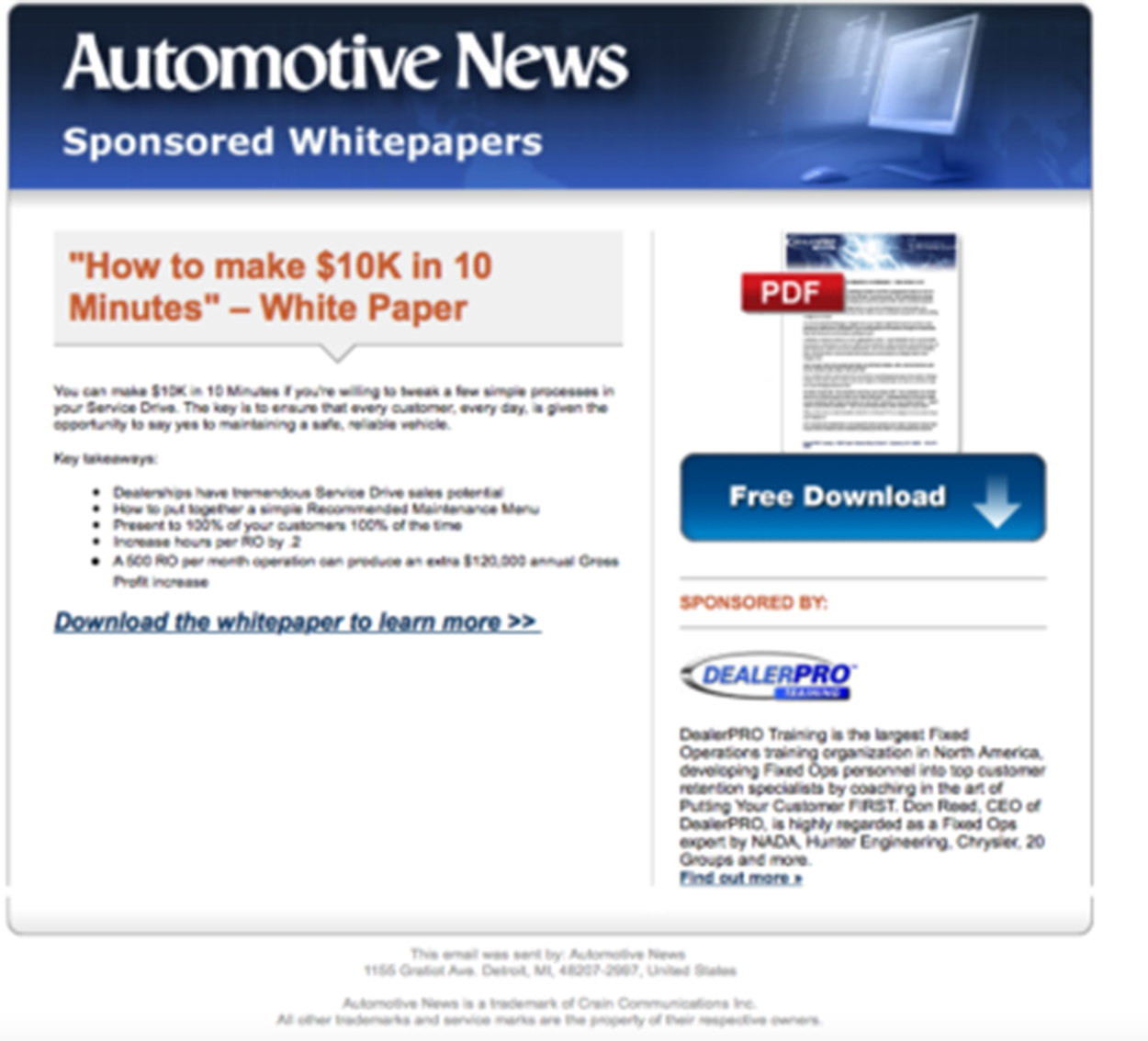 Click Here to Download White Paper