To all our U.S. and Canadian Customers:
We hope this message finds you and your employees safe and healthy.
We recognize that our customers are each faced with different challenges, with some stores closed, some open with limited services being offered, and some open in both sales and service.
At DealerPRO, we have taken the necessary steps to ensure the well being of our employees and our customers by suspending all trainer visits to our stores for the month of April and providing work from home accommodations for the majority of our employees.
We are committed to working with each of you as things change and will stay in touch to determine our next visit. Please know that your Service and Parts operations continue to be of utmost importance to us and we're here to help you stay focused and stay connected through remote training options and regular communication with your trainer.
DealerPRO is providing the following to all our Dealers:
Our online training platform, DealerPRO VTN, is open for all current customers to continue training and/or "refresh/restart" training with your current login credentials. Start with PRO Advisor Basic and PRO Manager Basic. "PROs practice until they can't get it wrong…" DealerPRO VTN Online
Weekly conference calls with your trainer to review/revise the "training plan"; talk about current processes, plan for future re-opening, refocus on areas that need to be improved.
Our list for "Staying Productive in Service/Parts"…ideas for utilizing down time in the Service/Parts Dept.
Regular online forums for live manager training, focused on "Fixed Ops Management through Challenging Times."
Articles by our CEO, Don Reed, that train on compensation plans that motivate, the primary mission of a service advisor and more.
When we transition back to normal business operations, it will be even more critical that your team provides professional, trustworthy, consistent processes and communication to your customers. We're prepared for the transition and look forward to training your service and parts team to deliver an even better customer experience in the post-coronavirus service drive.
Thank you for being a DealerPRO customer and may you, your employees, your customers and families stay safe and healthy.
The DealerPRO Team
With DealerPro training, you get MAXIMUM RESULTS from all your people.
We help you transform your Service Advisors into skilled Service Sales People, with enhanced phone skills, the ability to sell more appointments, perform walk-around inspections and use a menu to increase your service sales penetration. That's how achieving 100% service absorption becomes an attainable goal. Our training process not only builds your team spirit, it dramatically increases your CSI and Service Gross Profits.
"DealerPRO can help you boost your Service Gross Profits by up to 40% or more!"
–Don Reed, CEO
DealerPRO Training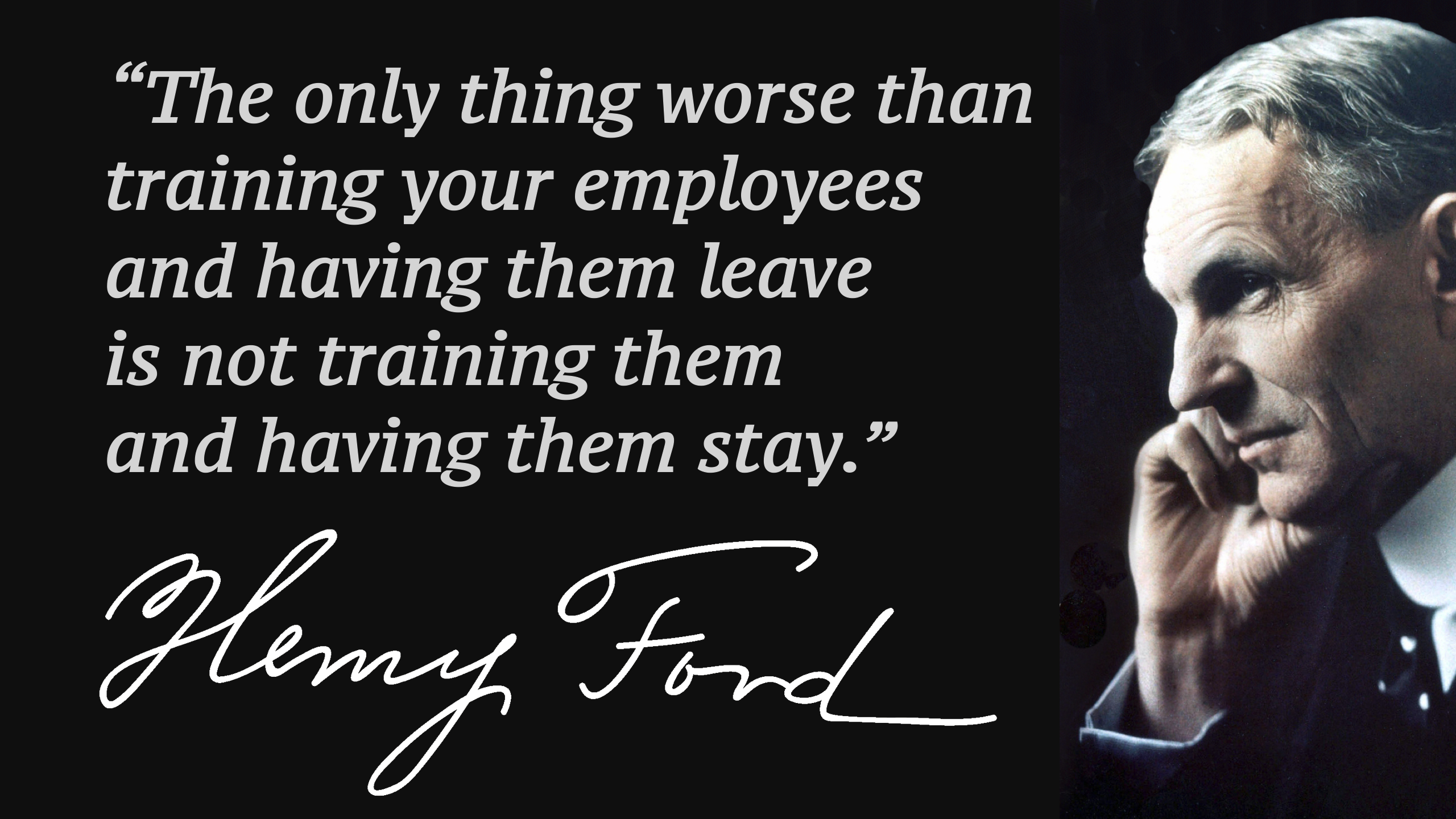 ---
More About Us
"We are well on our way to becoming bullet proof… If a Dealer is serious about getting to 100% Absorption and is willing to be totally involved in getting there then the answer is DealerPRO."
Peter Gordon, Jolly John Auto City, Saco, ME
---
---
"The results we have achieved have been spectacular! Every single month has resulted in a gross profit improvement of over 50% with a high watermark of 66.9% in May!"
Pat Steffensmeier, Snell Motors, Mankato, MN
---
"Our Service Team has increased our Customer pay parts and labor Gross Profit by over 40%. Our best month showed an 87% increase over last year with HPRO at 2.8."
Nathan Dietz—Key Auto Mall, Moline, IL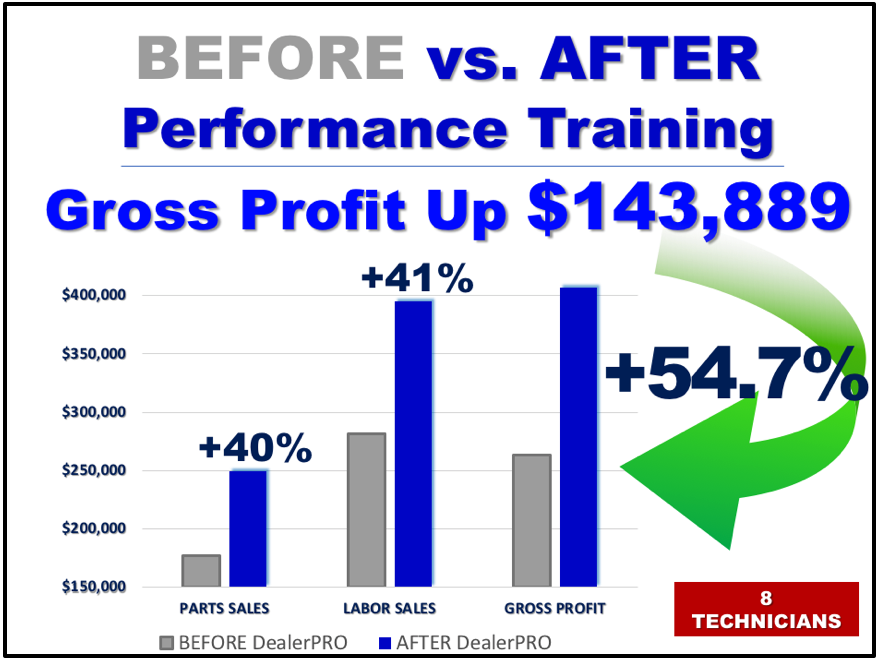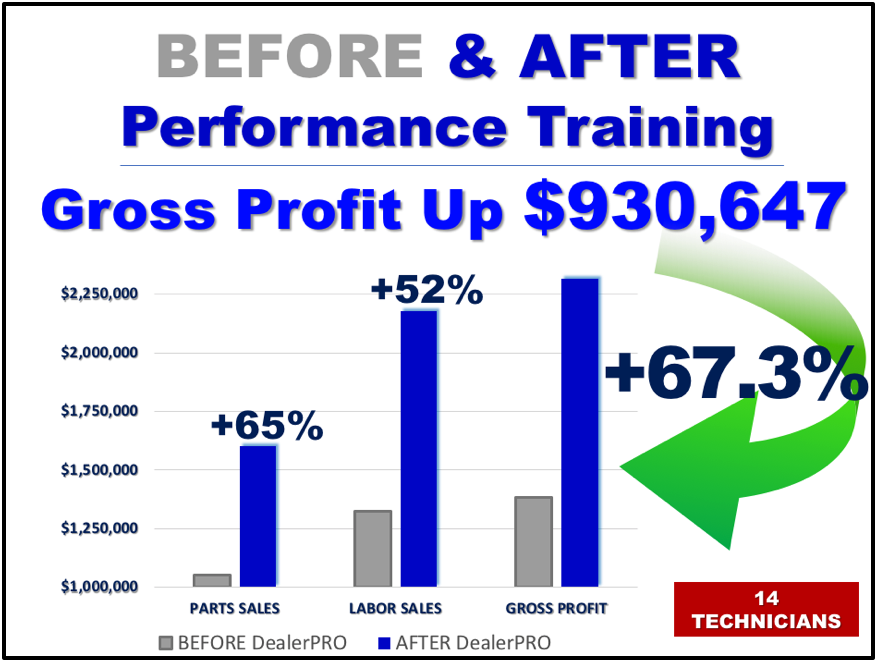 Better Trainers. Bigger Results.
Face-To-Face
Expert Trainers
In-Dealership
Training Center
Workshops
---
Performance
No Risk–You Get
Guaranteed Higher
Productivity & Profits!
---
VTN
Online Interactive Training At Its Best!
---
Satisfaction
Informed Customers +
Better Maintenance =
Higher CSI Scores &
Owner Retention
Added service gross profits
---
---
Find us.
1020 Taylor Station Road Suite B, Gahanna, OH 43230
---
Call us.
---
Email us.