What makes a good Service Advisor?
To begin with, let's determine what a good Service Advisor's profile should be and then we will determine what he or she is actually worth. First of all, an Advisor must have good communication's skills and should enjoy dealing with the public.
Not a Technician–Normally, generally, usually most of the time a good Technician does not make a good Advisor because they think and talk in technical terms that your customers do not understand, which of course is not conducive to high CSI scores or owner retention.
Secondly, Service Advisors must dress like professional salespeople, similar to your sales staff in the showroom. Next, Advisors must be compensated based upon their individual sales performance in areas such as total parts and labor sales, HOURS PER CUSTOMER PAY RO and customer satisfaction.
Naturally they must be given DAILY, WEEKLY AND MONTHLY sales goals and receive written DAILY PERFORMANCE EVALUATIONS which means they must be held accountable for their performance, just like a salesperson in your Sales Department. Last of all, Service Advisors must be trained in the "ROAD TO A SALE"!
Great Expectations
Now that you have recruited people with good communication skills, compensated them based on their individual performance, dressed them like professional salespeople and trained them how to become a professional salesperson let's look at the results that you can expect to achieve:
• Increase in sales per customer pay RO
• Increase in repair order count
• Increase in CSI
• Increase in owner retention
• Customer pay labor gross profit at 70% of sales
• Customer pay parts gross profit at 45% of sales
• One item repair orders at 10% or less
• Increase in "Fixed right first visit"
• Increase in Technicians' productivity
• SERVICE ABSORPTION AT 100%
If all of the above sounds like a good thing to you, then let's now determine what this Service Advisor is worth. Please review the following outline where I am comparing the "worth" of a Service Advisor to the "worth" of an Vehicle Salesperson.
What Does Your Average Service Advisor Produce?
(Based on industry averages and guidelines)
A. Total RO's per Day 15
B. Average HPRO 1.5
C. Total Labor Hours Sold per Day (A x B) 22.5
D. Effective Labor Rate $90
E. Total Labor Sales per Day (C x D) $2,025
F. Labor Gross Profit % of Sales 75%
G. TOTAL LABOR GROSS PROFIT (E x F) $1,519
H. Parts to Labor Ratio 80%
I. Total Parts Sales per Day (E x H) $1,620
J. Parts Gross Profit % of Sales 40%
K. TOTAL PARTS GROSS PROFIT (I x J) $648
TOTAL GROSS PROFIT PER ADVISOR PER DAY $2,167
FACT: A well-trained Service Advisor can generate more than Twice the Gross Profit as a New Vehicle Salesperson.
PROOF: Gross Profit Comparison
Sales Person Monthly Annually
Average # of Units Sold per Salesperson 11 132
Salesperson Gross Profit @ $2,000 PRU $22,000 $264,000
Service Advisor
15 RO's/day @ 1.5 HPRO ea.(21 days/month)
($100 per HR Parts & Labor) $45,507 $546,084
An Advisor is often compensated at about 10% of gross profit while an automobile salesperson is compensated at about 20% but produces half of what an Advisor does!
Compensation Comparison
Salesperson Compensation @ 20% of Gross Profit $52,800
Service Advisor Compensation @ 10% of Gross Profit ? $54,608
WHO GIVES YOU THE BIGGER BANG FOR THE BUCK?
Answer: Service Advisors give you twice the bang for your buck!
An OUTSTANDING Salesperson must sell more than 1 VEHICLE PER DAY (26 per month) to match the PROFIT generated by an AVERAGE Service Advisor!
Training can produce an increase of .5 HPRO. This increased HPRO activity annualizes to about $300,000.00 per year on 500 RO's. On 750 RO's it jumps to $450,000.00 and at 1000 RO's per month it soars to $600,000 for the year.
Let's convert this gross profit into front end language for comparison purposes. Using our example of $2,000 gross profit PRU, let's divide that number into our potential for gross profit improvement as outlined above:
• .5 HPRO Improvement on 500 RO's = $300,000 = 150 New Units
• .5 HPRO Improvement on 750 RO's = $450,000 = 225 New Units
• .5 HPRO Improvement on 1000 RO's = $600,000 = 300 New Units
You Service Advisors can be a source of constant and consistent profit improvement, not subject to the type of price comparisons or negotiating common to the retail sales environment.
PROFIT DEVELOPMENT: SALESPERSON vs. SERVICE ADVISOR
Questions:
Who gets the most sales training?
Who gets the most phone training?
Answer: The Salesperson
Who has the most sales opportunities per day?
Who has the greatest impact on owner retention?
Answer: The Service Advisor
That's why it is good business to train your Service Advisors to generate increased profits for you.
Make a Profitable Decision …
Would it be worth your while to train your Salespeople to sell an additional 200 New Units per year? I certainly hope so! Would it then make sense to train your Writers how to become Advisors?
As you can see by my example, a Salesperson must sell about 23 CARS A MONTH to equal the gross profit performance of a Service Advisor writing 15 repair orders a day at 1.5 hours per RO. Now do the math and you will instantly realize the additional profit potential for this Advisor without writing any additional repair orders. For example, 2.2 hours per RO will generate about $60,000.00 in gross profit and 3.0 hours per RO will produce about $80,000.00.
Your "TOP GUN" on your showroom floor would have to deliver about 44 cars a month to match the performance of this Advisor! Remember, a Service Advisor should be a salesperson, not a CLERK; thereby, enabling your dealership to achieve 100% Service Absorption. An Advisor is often compensated at about 10% of gross profit while an automobile salesperson is compensated at about 20% but produces half of what an Advisor does!
As a Dealer or General Manager you should visit with your Advisors daily, let them know you care, acknowledge a good job, correct substandard performance immediately and EDIFY these Advisors to their customers, their managers and their fellow employees.
The results will astound you.
Call me toll free at 1-888-553-0100
Or email dreed@dealerprotraining.com.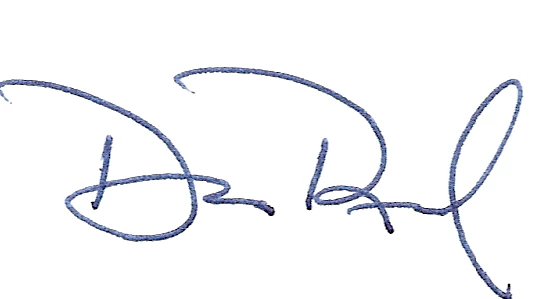 Don Reed
CEO-DealerPRO Training