What's Your Story?
The last few years will go down in history as record years for the auto industry with around 17 million a year. This should translate into record profits for the new car dealer, especially in their sales departments. But that's not the case. The 2017 NADA Data report shows a retail gross PRU of $1,959, but an average loss of $421 per retail vehicle sold. WHAT? Many dealers would have shown a loss for the year if it weren't for factory support.
With all those new vehicle sales you would think Service Departments would save the day. Service should be growing with leaps and bounds in their retail service traffic with increases in the range of 10 to 20% or more. Surely service sales per repair order and gross profit margins would be increasing to record levels as well, right?
Nope. Otherwise dealers would be in much better shape. In reality, just the opposite is true in far too many service departments:
Customer pay traffic is about the same as the previous year
Profit margins on both parts and labor have declined
Dollar Sales per Repair Order have declined
Hours per RO have declined
Quick Lube traffic has increased
Of course there are some dealers who realize the opportunities that currently abound in service and parts and are indeed experiencing record setting profits …
Service Advisors are the Key
So what's the difference between profitable and stagnant dealers? I can sum it up for you in one word—Training! Doesn't it make sense that a professionally trained Service Team will outperform an un-trained group of service employees?
Out of all your service employees, which ones have the most direct impact on key performance factors? Answer: The Service Advisors! They have a bigger impact on your store's success or failure than do your Salespeople.
To make my point I ask that you consider the following questions:
Who gets the most incoming sales calls per day—Salesperson or Service Advisor?
Who meets and greets the most sales opportunities (Customers) per day—Salesperson or Service Advisor?
Who has the greatest impact on Owner Retention—Salesperson or Service Advisor?
Who has the greatest impact on Brand Loyalty—Salesperson or Service Advisor?
Who needs Communication Skills and Sales Skills Training—Salesperson or Service Advisor?
The answers to questions 1, 2, 3, and 4 are of course "The Service Advisor" The answer to question number 5 is BOTH the Salesperson and the Service Advisor.
The Right Way
I have found that too many dealers have Service Advisors in their service departments answering the phones, greeting customers in the service drive, handling customer complaints, explaining mechanical repairs, etc., who have had ZERO training of any kind other than how to use the phone and input data into their computer. Below is a partial list of the key processes every Service Advisor MUST be trained on before they ever speak to their first customer:
How to answer an incoming call and sell an appointment
How to properly schedule an appointment
How to properly meet & greet the customer in the service drive
How to conduct a walk-around at the vehicle with the customer
How to always Put the Customer FIRST throughout the entire day
How to train a customer with a Maintenance Menu
How to present the features and benefits of the technician's MPI recommendations
How to always offer a customer alternate choices
How to overcome objections
How to conduct an active delivery
How to schedule their next appointment
Shocking Failure
Failure to properly train your Service Advisors on all of the above processes can cost an average dealer about $144,000 a year in lost customer pay gross profits PER ADVISOR. So, if you have four Service Advisors your total cost of no training is about $576,000 a year every single year you are in business! Now compare that to whatever your costs are for a professional training program and I can assure you the return on investment is enormous! Essentially you cannot afford to not train your entire Service Team.
If you are wondering how I calculated the above, you can do the math in your own store or you can contact me at dreed@dealerprotraining.com for your FREE Profit Improvement Plan. Based on our experience here at DealerPRO Training over the past 15 years working with hundreds of dealers in the U.S., Canada and the United Kingdom we have found that those dealers who consistently follow the processes I've listed above will produce an additional .5 Hours Per Customer Pay Repair Order with a 75% labor margin, an 80% parts to labor ratio with a 45% parts margin while increasing their customer pay traffic by at least 10% and increasing their CSI.
Your Dealership's 11-Point Inspection
If you are a Dealer or General Manager, ask yourself the following questions. If you are a Fixed Operations Director or Service Manager, print this article and ask your boss to read it:
Have your Salespeople been properly trained on product knowledge?
Have your Salespeople been trained on some form of The Road To A Sale?
Have your Salespeople been trained on how to give a feature/benefit presentation?
Have your Salespeople been trained on how to demonstrate a vehicle?
Have your Salespeople been trained on how to overcome objections?
Have your Salespeople been trained on how to turnover a customer to their Sales Manager?
Have your Salespeople been trained on how to properly introduce their customers to the Finance Manager?
Have your Salespeople been trained on how to prospect for new customers?
Have your Salespeople been trained on how to know their inventory?
Have your Salespeople been trained on how to Put The Customer First in qualifying their buying wants/needs?
Have your Salespeople been trained on how to follow up with unsold customers?
Have I made my point yet? The eleven processes I listed for training Service Advisors are just as important if not more so than the eleven processes I listed for Salespeople. For those Dealers who are committed to make on- going training a culture within their dealership, I'm betting this year will be another sales record in both sales and service. The bottom line is this: "Everyone needs to be properly trained how to always Put Your Customers First!"
*The legendary golfer, Bobby Jones, summed it up so well….
"If you fail to get the proper kind of instruction, no matter how much you practice, you're only going to get better at making yourself worse."
Call me toll free at 1-888-553-0100
Or email dreed@dealerprotraining.com.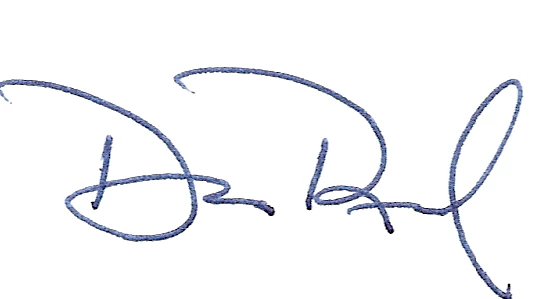 Don Reed
CEO-DealerPRO Training