If your dealership is experiencing a decline in customer pay traffic and/or scoring at average or below in your CSI rankings then chances are you are not putting your customers FIRST. Let's explore some examples of why this is happening.
The Unlucky 13
Incoming Service Calls are placed on HOLD for more than 30 seconds
Incoming Service Calls are directed to Advisors who don't answer the phone
Incoming Service Calls are directed to voice mail
Service Advisors do not return calls from voice mail promptly
Service Customers have to wait in line to speak with an Advisor
Quick Lube service customers have to wait for over an hour
Service Advisor fails to keep customer informed on repair process
Service Advisor prepares an inaccurate repair estimate
Service Advisor fails to review required & recommended OEM services
Technician fails to properly inspect every customer's vehicle for safety & reliability
Service Advisor fails to advise customer of inspection results
Vehicle is delivered back to the customer by the cashier
Dealership has no follow up after the sale
If your dealership is experiencing ANY one or more of the above then you are not putting the customer first. Why not take 30 minutes out of your day to actually listen to your phone processes, observe your customer reception process in the morning rush and watch your delivery process in the afternoon? In doing so, you would take your first step toward putting your customers first!
Okay, so if you are experiencing the Unlucky 13 here are some other solutions for correcting them …
Solution #1: Use Call Center Appointment Coordinators (A/C)
All incoming service calls are sent to A/C—reduces or eliminates HOLD time, eliminates voice messages & call backs
A/C schedules all appointments 15 minutes apart for each Advisor—allows Advisors to spend more time with their customers, reduces wait time
A/C enters all customer information-vehicle information & primary item in a pre-write RO—allows Advisors to spend more time advising their customers
Solution #2: Schedule Service Appointments at 15 Minute Intervals
Allows Advisor to complete a Vehicle Walk-around-record exact mileage-inspect tires, wiper blades, fluid condition, details, and body work. Etc.
Allows Advisor to present a maintenance menu with the OEM requirements and/or recommendations, local driving conditions and other maintenance needs
Reduces wait time and provides ample time for Advisors to develop a good relationship with the customer
By properly advising It shows your Advisors' care about the customers service needs
Solution #3: Advisors Must Keep Their Customers Informed
Based on the customer's preference—email-text or call to advise them of the Primary Item diagnosis.
Give a feature/benefit presentation of the repair or service.
Give an accurate estimate of costs, ask for approval.
Advise customer they made a wise decision
Determine time of delivery back to the customer
Solution #4: Conduct an Active Delivery
Valet Service—bring the vehicle into the service drive for delivery (If you have no service drive then have a designated parking space close to the service entrance to use for delivery)
Never hand the customer their keys and send them out the door to find their vehicle on their own
Advisor must review the Three C's for every line item on the RO (Concern-Cause-Correction)
If possible Advisor should actually show the repair to the customer. I.e. new window regulator-tires-wiper blades, etc.
Advisor should schedule next recommended service appointment for the customer with an appointment card
Advisor should inform customer that your dealership services All makes and models of vehicles so send in the family, neighbors and friends for the best service in town.
Thank them for their business
If Advisor is not the cashier then escort customer to the cashier
Solution #5: Follow Up
Within 24 hours call-email-text (whichever customer prefers) to verify complete satisfaction with repair or service
Offer solution to any negative comments immediately
Thank them for their business
Solution #6: Train Everyone
Call Center Training—How to avoid quoting prices for mechanical repairs and don't try to diagnose on the phone
Call Center Sales Training—How to offer alternate choices to sell more appointments and offer every customer an appointment for "today or tomorrow"—NO EXCEPTIONS!
Service Advisor Training—Just like your Salespeople they should be trained on the "Road to a Sale"—How to Meet & Greet-Ask Qualifying Questions-Select a Product or Service-Make a Feature/Benefit Presentation—Demonstrate their Product-Trial Close-Ask for the Sale-Overcome Objections-Follow Up
Service Advisor Training—Never speak to a customer in negative terms—always positive terms. Example: "This is what I can do" versus "I can't do this."
Service Advisor Training—Stop whatever you are doing currently and devote 100% of your attention to your customer—CUSTOMER FIRST! Example: Stop talking to other employees—stop closing a RO—stop writing a text or email—never eat anything in front of a customer–focus must be on the customer
Service Advisor Training—Always add another 10% to estimates for mechanical repairs to allow for incidentals like shop supplies-sales tax and usually the actual repair cost will be less than the estimate. Under promise and over deliver!
Solution #7: Conduct a Service Tour
WHO does this?—Salespeople with their prospective buyers
WHEN do they do this?—After the demo ride
WHERE do they do this?—In the service drive (Drive the vehicle into the Advisor reception area or as close as you can possibly get)
What do they say?—"Mr. Customer, I would like to share with you one of the main reasons why so many people buy their new Fords (Franchise) here at ABC Motors—it's our Service Team—Larry, Curly & Moe" (Introduce customer to all Advisors who are not working with a customer)
So what are you going to do starting today to insure that all of your employees are "putting your customers FIRST?" Are you going to stick with the "Unlucky 13" or do you think the "Lucky 7" (Viva Las Vegas!) solutions listed above might produce record owner retention by building lasting relationships as well as record profits?
Call me toll free at 1-888-553-0100
Or email dreed@dealerprotraining.com.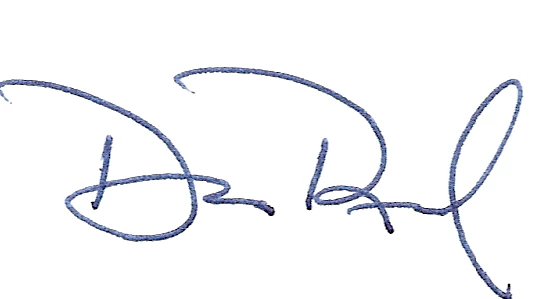 Don Reed
CEO-DealerPRO Training