 Train Your Customers to Approve Recommended Service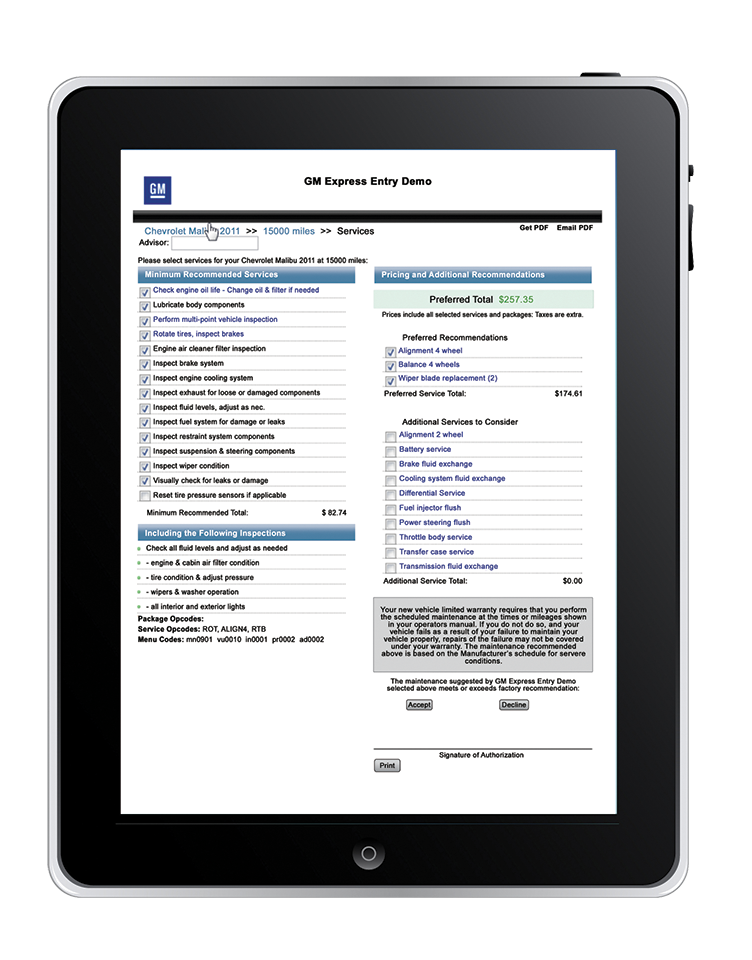 Engaging Interactive Format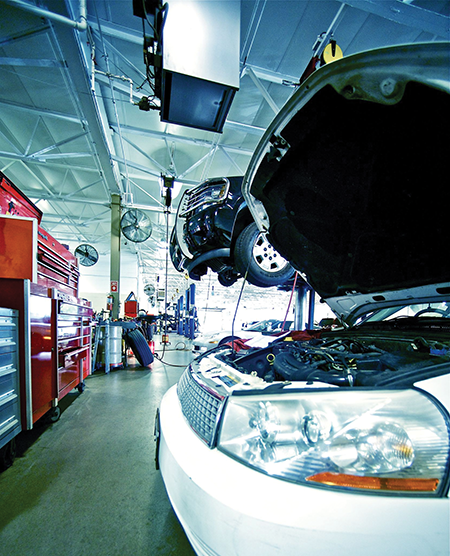 Make one-item ROs a thing of the past.
SMART Menu:
Your Constant, Consistent Sales Tool
Present 100% of your customers with
• 100% of their vehicle's scheduled maintenance items
• 100% of the time!
Service Drive customers interact with an electronic menu offering three levels of service …
1. Minimum Recommended Services and included inspections
2. Preferred Services
3. Additional Services/Total Car Care
Service items are specific to make, model, mileage and drivetrain so pricing is immediate and accurate … (you input your rates)
Give Your Customers the Opportunity to Buy!
All the choices are clearly presented. The SMART Menu digital format is authoritative, building trust and confidence while empowering the customer to choose.
Complete customization gives you maximum flexibility in the products and services that you want presented every time to every customer.
They Will Buy More!.
When customers choose, they choose more … up to 30% more!
The Sales Tool That Works
Proper maintenance is critical to vehicle performance. SMART Menu (Scheduled Maintenance At Regular Times) presents not only the manufacturer's recommended maintenance at the customer's specific mileage interval, but also added maintenance items.
SMART Menu Expands Your Sales Opportunities
• Helps customers better realize their vehicle's requirements
• Encourages customers to upgrade their service experience
• Allows for easy-to-run specials
• A menu of services for the next visit can easily be printed before the customer leaves
Reporting
• Track number of Presentations
• Track number of Accepts versus Declines
• Measure Sales Performance by Advisor
• Provide Full Accountability for User Compliance
• All Reports are in Real Time DAILY
Better Trainers. Better Results.