What's the Difference?
Most dealers come from Sales, so they are "front-end" Oriented. So they really don't know the difference between a Writer and an Adviser.
Think of a Service Writer as a secretary taking dictation, taking notes on what the customer wants done. But does the customer know what needs to be done to ensure the vehicle is safe? A Service Advisor does … and communicates with the customer using proven processes.
So let's take a "front end" approach to making your Dealership "Recession Proof" through maximizing your profits in the "back end."
Putting Sales in Service
While a Writer simply writes the customer's concerns on a repair order and then turns it over to a technician, an Advisor writes the customer's concern on a repair order, walks around the vehicle with them, advises them of any obvious service needs, makes recommendations for a maintenance program and advises the customer that a factory trained technician will perform a 27 point courtesy inspection of their vehicle at no charge. Simply put, a Writer is essentially a clerk. An Advisor is a salesperson.
Measuring Performance
In your Sales departments and F&I departments you are probably measuring the performance of your Salespeople and Managers on a DAILY, WEEKLY and MONHTLY basis, right? Do you do the same for your Technicians, Advisors (Writers) and Managers? Most Dealerships have sales goals for new and used vehicles and F&I products.
Do you have sales goals for customer pay repair orders, maintenance menus, and preventative maintenance? If your Sales department has goals for GROSS PROFIT PER RETAIL UNIT and F&I GROSS PROFIT PER RETAIL UNIT, then why not have goals for HOURS PER CUSTOMER PAY REPAIR ORDER, DOLLAR SALES PER REAPIR ORDER and GROSS PROFIT AS A % OF SALES for labor and parts sales.
How to Manage Performance Increases
If you believe in PERFORMANCE BASED PAY PLANS for you Salespeople and Sales Managers then why not do the same for your Advisors (Writers), Service & Parts Managers and ALL Technicians? If you have minimum performance standards for your Salespeople, you should also have performance standards for your Advisors (Writers).
Answer this question: "What would you do with a Salesperson who averages 5 vehicle sales per month?" There are only two options. Train and show him or her how to sell 10+ vehicles per month or conduct an EXIT INTERVIEW! Now answer another question: "What would you do with a Service Writer that only writes 1.5 hours per customer pay RO?"
Your options remain the same. Train and show him or her how to sell 2.5 hours per customer pay RO or let them join the 5-car salesperson in the EXIT INTERVIEW! If you hold your Salespeople accountable for their sales performance, then why not do the same for your Service Advisors? By the way, you will most likely experience a higher CSI rating for your Advisors once they learn how to ADVISE.
Inspect what you expect by using Daily Performance Evaluations of your Service Advisors' sales productivity. Set realistic goals for them, coach them daily and get them professionally trained on how to be a salesperson (Advisor). Now you are on your way to making your Dealership "Recession Proof."
Call me toll free at 1-888-553-0100
Or email dreed@dealerprotraining.com.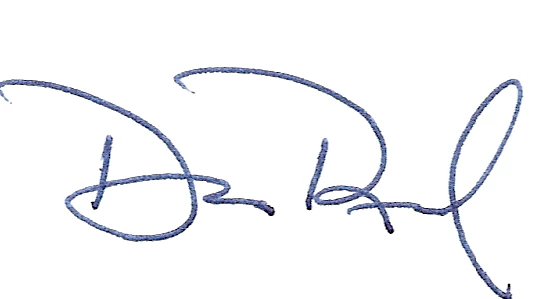 Don Reed
CEO-DealerPRO Training