The Challenge is HUGE!
Let's take a look at the aftermarket competition to better understand what you are up against. Based on the Auto Care Association figures for 2015, the market for Do-It-For-Me (DFM) Automobile Service totaled about $173 billion. In the first three years, new car dealers capture about 37% of the business. After that, the dealer share of market steadily declines as the vehicles age. When vehicles are 15 years or older, only 8% are serviced by dealers.
On average, 70% of the do-it-for-me (DIFM) repair work is conducted by the independent professional service channel of the automotive aftermarket.
These facilities serviced more than 180 million motor vehicles including 70% (118 million) of warranty vehicles whose owners chose to take their vehicle to an aftermarket service facility for maintenance versus their dealership.
The nearly 80,000 independent aftermarket facilities generated total sales of about $121 billion. This includes specialty repair facilities, oil change facilities, and transmission repair facilities
New car dealers generated about $52 billion in labor and parts sales. As anyone can see, the aftermarket has more than five times as many locations as new car dealers which makes them more CONVENIENT for the customer.
How Can You Compete?
You can compete with the aftermarket by effectively COMMUNICATING with your customers to insure owner loyalty.
Owner loyalty begins with the COMMUNCATION during the sale process with their Salesperson, Sales Manager and F&I Manager. During this process the customer must be given a "Service Tour" introducing them to the "finest Service Advisors in town." They must also be given a thorough explanation of the manufacturer's recommended maintenance schedule as well as the dealer's own Maintenance Menu and of course schedule their first appointment in 90 days.
The Importance of Advising
Owner loyalty continues to grow every time the customer speaks to a professionally trained Service Advisor who actually knows how to "ADVISE." This starts with a good phone training program whereby the Advisor learns how to sell more appointments to build the dealer's repair order count year over year.
This is critical since 80% of a dealer's customer pay repair orders are coming from the phones. Next, the Advisor must professionally MEET and GREET the customer in the service drive, perform a complete vehicle WALKAROUND, review a MAINTENANCE MENU with every customer and inform them of the COURTESY INSPECTION that will be performed on their vehicle at NO CHARGE. This is what I refer to as "TRAINING THE CUSTOMER". Over time the customer will come to expect this high level of service on each and every visit to their dealership.
Tell Them All About The Service …
Owners always want to know what was done to their vehicle so an "ACTIVE DELIVERY" must be performed by the Advisor to properly communicate the Condition of their vehicle, what Caused the condition and how you Corrected (3-C's) the cause. This should NEVER be done by a cashier and should always by done by their Advisor.
Schedule The Next Appointment
Owner loyalty can also be enhanced further by scheduling the customers' "NEXT APPOINTMENT" before they leave the dealership. It must be given to them in writing and there should be a system in place to advise them no less than three days prior to the appointment. Additionally, you must have a process for calling or emailing all NO SHOWS for rescheduling.
Follow-Up Is Key
Lastly, you must have an OWNER FOLLOW UP program. The average dealer today is spending around $475 to $500 in advertising to sell a vehicle. How much do you spend per owner, per month to KEEP THEM? Again, this is essential to maintaining loyal owners. The more often you get your name in front of your owners the more often they will come back. If so, then why would you advertise to your service customers quarterly?
Are You As Competitive As You Should Be?
Now if you are a dealer or manager and this article is an outline of EXACTLY what you are currently doing then congratulations you are effectively competing with the aftermarket and your declining warranty revenues will create a profit opportunity for increasing your fixed coverage.
If not, then you need to realize that this is EXACTLY what the aftermarket is doing to lure and keep your warranty customers loyal to them, which means that your declining warranty revenues will create a void in your service and parts gross profit resulting in lower fixed coverage and profits.
"BIG THINGS ARE ACCOMPLISHED ONLY THROUGH THE PERFECTION OF THE MINOR DETAILS"
Call me toll free at 1-888-553-0100
Or email dreed@dealerprotraining.com.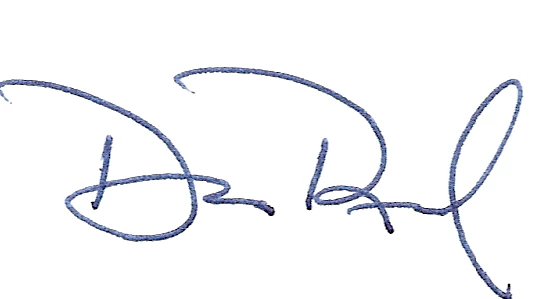 Don Reed
CEO-DealerPRO Training