The Power of the Disturbing Question
When you ask a customer a question that concerns the safety of their vehicle, you are showing you care and encouraging them to consider proper maintenance. It wakes them up. Most dealership service departments fail to realize the true profit opportunities of engaging with their customers by asking a simple "You" question. Put the "You" in it and YOU WILL sell additional aftermarket services.
For example, we provide training services for a major equipment maker selling to dealers and aftermarket repair shops. One of their products is alignment equipment. So in our workshops, I ask their customers (primarily Dealers, GM's and Service Directors) for their input as to why they were not selling more alignments
Excuses, Excuses
Here are some of the answers (Excuses) they gave me:
1. Our customers just won't buy an alignment
2. We service a lot of low mileage cars
3. We sell a lot of lease vehicles
4. I can't get my Service Advisor to sell it
5. My Service Advisors don't have time to sell it
6. Our customers are mostly retired and can't afford it
7. Our technicians don't like to do alignments
Are you laughing yet? I'm not making this stuff up! All of this is just plain nonsense!!
Realistic Answers
Let me respond to each one of these excuses:
1. Your customers will not buy an alignment if your Advisors don't explain the benefits and offer one
2. Since when does mileage have anything to do with the alignment specs of a vehicle?
3. Lease customers are responsible for the maintenance of the vehicle including abnormal wear on their tires
4. If you can't get an Advisor to sell alignments then get them properly trained with feature/benefit selling techniques
then hold them accountable for asking every customer "When was the last time you had an alignment?"
5. If you have the proper number of Advisors working with 12-15 customers per day then they will most definitely
have sufficient time to make the presentation when properly trained
6. Those customers who live off their retirement income can easily afford a $89 Alignment
versus a new set of tires for $500 to $800!
7. The attendees stated an average flat rate time for an alignment is 1.2 hours and the alignment manufacturer
states it can be done in 40 minutes or less—sounds like about 200% Efficient to me!
Ok I'm done venting over the excuses I hear from underachievers.
The Pay-Off
If 60% of the vehicles have an out of alignment condition and you close 40% of those you not only produce an additional .3 HPRO, you also have the opportunity to inspect the vehicle for your share of that $114 Billion market outlined above. Let's take this opportunity one step further and calculate the Profit Potential for alignments:
Profit Potential Analysis
• # Of Additional Hours Sold 288
• Average Hourly Labor Rate $87
• Additional Labor Sales sold Per Month $25,056
• Labor Gross Profit Margin 75%
• Additional Labor Gross Profit Per Month $18,792
• Annualized Gross Profit Improvement $225,504
(Equates to selling 90 New Cars @ $2500 PRU)
Here some of the positive benefits to the Dealer from selling alignments and other aftermarket services:
• Increase Technician Productivity
• Increase Customer Pay Labor Sales
• Increase Customer Pay Gross Profit
• Increase Hours Per Repair Order
• Increase Service Absorption
• Increase CSI
• Improve Employee Morale
I am amazed at how many Service Advisors fail to properly advise all of their customers as to the maintenance and/or repair needs of their vehicles.
Real Opportunities in the $114 Billion AfterMarket
Consider this recent research from the Automotive Aftermarket Status Report:
Undercar: $58 Billion
• Alignment: $2 billion
• Brakes: $18 billion
• Suspension & Steering: $4 billion
• Tires: $31 billion
Maintenance: $34 billion
• 30/60/90K Service: $7 billion
• Batteries: $7 billion
• Exhaust: $3 billion
• Filters, Blades, Lamps: $4 billion
• Oil: $15 billion
• Transmission Fluid: $1 billion
Underhood: $22 billion
• Air Conditioning: $4 billion
• Fuel System: $2 billion
• Radiator & Water Pump: $7 billion
• Transmission—Mechanical: $5 billion
• Underhood—other: $4 billion
As I'm sure most of you already know, the Aftermarket dominates this $114 Billion market and many new car dealers are allowing much of these opportunities to simply pass through their service departments daily. For those of you who do not present Maintenance Menus to all of your customers and who do not perform a multi-point inspection on 100% of your customers' vehicles, I ask you these two questions:
1.) "What is it about making more money you don't like?"
2.) "Why would you not want to improve your CSI?"
I'm guessing every Dealer/GM reading this article would have an interest in increasing their F&I Gross Per Retail Unit as well as their Front End Gross Per Retail Unit so where is the interest in increasing your Sales Per Repair Order?
Why You Should Engage …
The Consumer Car Care Council's research on multi-point inspection results found that 80% of all the vehicles they inspected failed at least one item on their inspection!
Now that we have identified the tremendous opportunities for increasing sales in our $114 Billion market let's address the biggest obstacle that you must overcome in order to realize your true profit potential. The Service Advisor!
Many of you have Service Advisors servicing your customers each and every day who have had ZERO training in properly engaging with customers to consider the safety of their vehicles. Here are some facts to consider:
1. Service Advisors speak with more customers on the phone than any other employee at your dealership
except for the phone operator or BDC.
2. Service Advisors are face to face with more customers per day than any other employee at your dealership,
averaging about 12-15 per day.
3. Service Advisors averaging around 1.5 HPRO produce about $500,000 a year in gross profit which equates
to a salesperson selling 25 cars a month!
4. Service Advisors have the most direct impact on earning your dealership those
factory incentives that are tied to CSI scores.
5. Service Advisors not Service Specials will keep your customers coming back.
I can go on and on but I'm guessing you're starting to get my point.
I just listed 5 good reasons why every Service Advisor deserves and needs to be professionally trained on how to provide your customers with the highest level of service each and every time they visit or call your dealership. So, why don't you make the commitment to get this done sooner rather than later and make this your best year ever in service sales?
Call me toll free at 1-888-553-0100
Or email dreed@dealerprotraining.com.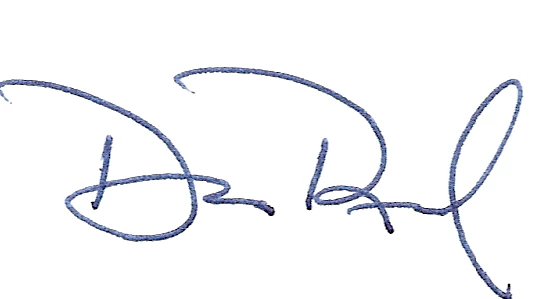 Don Reed
CEO-DealerPRO Training