How to Determine Your Goal …
If you are selling an average of 100 new and used vehicles per month, simply multiply by 6 and you should average 600 Customer Pay ROs per month. If your ratio is higher than 6 to 1, then you're obviously doing a good job servicing your customers after they buy a vehicle from you. This shows your owner retention is good and you probably enjoy a high percentage of repeat customers on your showroom floor. I would also guess your vehicle sales closing ratio is probably above average, as well as your CSI.
But what can we predict if your ratio is below 6 to 1?
If your ratio is below 6 to 1 and stagnant, my guess is that you are losing your existing customers at the same rate you are gaining new ones.
If your repair order count is going down, then you are losing your existing customers at a faster rate than you are gaining new ones.
Pay Attention to Retention
Our research of hundreds of dealers' financial statements shows that the average dealer is spending less than 5% of fixed operations gross profit (or about $8.40 per customer pay repair order) in advertising to keep the customers they already have! Does this scenario apply to you? If so, do you believe this makes sound business sense? Let me sum it up for you: The average dealer is spending $500 in advertising to sell to a new customer, while spending $8.40 to keep the customers they have.
Now you may have the idea that I'm going to ask you to INCREASE YOUR ADVERTISING BUDGET. Absolutely not! What I am asking you to do, is to look at your total advertising budget and rethink where you are spending it.
You don't need to spend more of your money—you need to spend more of your money wisely. NADA says the average dealer spends about $30,000 per month in advertising. That being said, consider moving about $5,000 (16%) of that $30,000 budget from your Sales department to your Service and Parts departments. Add that $5,000 to your existing Service and Parts budget and now you have another tool to recruit your lost customers to return to your dealership for service.
Every Dealer in America wastes money in advertising every month. They just don't know where because advertising results are often difficult to properly evaluate. If you reallocate a small portion of your ad budget from sales to service and parts, my guess is you won't even notice a difference in your showroom traffic. . . but you will see a dramatic impact in your service drive traffic—immediately.
Additionally, why not ask your manufacturer to contribute matching funds from their budget to further assist you in bringing those lost customers back to your dealership? I recently met with a major manufacturer based in Detroit and they told me there's not a month that goes by that dealers leave money on the table in advertising co-op. HELLO?
It's Yours—Use It!
Is there something about free money that you don't like? If you were walking down the sidewalk and saw $5,000 laying there with a note that said "please pick me up and spend me wisely" would you just step over the $5,000 and let it go to waste or would you pick it up and make good use of it? Obviously this money puts more money in your pocket. . .so use it!
In building a plan to follow Rule #3, in order to achieve/maintain at least a ratio of 6 to 1, you need a 12-month Marketing Planner. Traditionally, many dealers build a quarterly plan: Spring…Summer…Fall…Winter. What's truly needed is a thoughtful, 12 month plan that markets to your customers on a consistent basis…and helps build relationships.
If you are a one-dimensional dealer sending out direct mail "Service Specials" on a monthly or quarterly basis, answer these questions:
Do you advertise new and used vehicles quarterly?
Do you advertise new and used vehicles on a monthly basis?
Build the Relationship
I believe we can all agree the answer is "no" on both counts. You probably have some form of
daily advertising for new and used vehicles, with the idea that you want to stay in front of them consistently and build familiarity with them. Why does it make sense to market to your existing customers (customers who have already purchased vehicles from you) only 4 times a year when you're willing to contact total strangers (potential prospects) every day and/or every month of the year? You need to start building the relationship with your service and parts customers consistently!
What do we know about your existing customers?
They already own your product
They know where your dealership is located
They liked your dealership and your people enough to buy from you. . .
. . .but they may or may not even know you now.
Make that $500 Pay Off Long-term
We also know that over a period of time you spent about $500 to get a new customer into your database. If you look at any survey ever conducted in the history of our industry you will find the closing ratio on "be-backs" or "repeat customers" is a minimum of three times that of a new customer (60% to 70% repeat customers versus 20% or less for new ones). We also know that your gross per retail unit on repeat customers is normally higher than it is on new ones. What are you doing to keep them coming back?
Who has the most contact with your customer during their warranty period – your Salesperson or your Service Advisor? If they keep coming back after their warranty expires, who has the most contact with them – your Salesperson or your Service Advisor? Who has the most impact on owner retention on a daily basis – your salesperson or your Service Advisor? I hope my point is clear by now.
Can we agree that it's cheaper to keep them?! So let's prepare a 12 month marketing planner for Service and Parts using this new budget?
Invest in Keeping Your Customers
If you're a dealer who is spending between $500 and $600 in advertising to sell a new or used vehicle then I ask you this:
"How much do you spend per customer per month to keep the ones you already have?"
For example, if you are selling an average of 50 new vehicles per month – at $500 PRU in advertising – then your advertising expense per month is about $25,000.
Let's say you're writing about 500 customer pay ROs per month. Simple math shows that you should be increasing your repair order count by a minimum of 50 per month (10%) or about 600 additional repair orders per year if you keep the customers you already have.
An additional 600 customer pay ROs per year in effect gives you 13 months of customer pay parts and labor sales in a 12 month fiscal year.
How to Calculate ROI
If your Service and Parts team can perform at NADA guides of 2.2 – 2.5 HPRO, 75% labor gross, 45% parts gross with a parts-to-labor ratio of 80% you can expect to gross about $190 per CPRO
with an effective labor rate of $75. On 600 additional repair orders (50 per month) that equates to $114,000 in additional gross profit.
For comparison purposes, divide that amount by the average gross profit per new retail unit of $1,500 and you come up with 76 additional new vehicle sales. Is this starting to make sense?
In the following year, if you continue to sell 50 units per month and you continue to keep the customers you already have, then your repair order count increase now jumps to an additional 1,200 CPROs or $228,000 in additional gross profit equating to about 158 new vehicles sales, comparatively speaking. At this point 100% Service Absorption almost seems easy!
Are You Penny Wise, Pound Foolish?
If you're spending anything less than $20 in advertising per retail service customer, you need to take a serious look at your marketing strategy. Obviously, $20 per retail service customer at 500 customers per month equates to $10,000 in maintenance costs to hold on to your valuable asset called Owner Retention.
In the thousands of financial statements I've reviewed all across the country, the average dealer is spending less than $10 per retail Service customer, per month which is about 5% of Customer Pay gross profit. Compare that to a 35% advertising spend of gross per New Vehicle customers.
Finding the Money
So where do you get the money to fund this customer retention marketing program? You have a few options to consider:
Use all your advertising co-op funds from your manufacturer
Move some of the wasted advertising funds from Sales to Service and Parts
Consider using an advertising agency to help determine where the wasted funds are being spent
Cross train your existing staff to assist in Owner Retention processes like making calls to no shows, special order parts, service reminders, next appointments and CSI follow up
Get control of your Policy Adjustment if it exceeds 1% of Service Sales and divert the savings to Owner Retention
Charge for shop supplies and divert the savings to Owner Retention (Check your state laws first)
If these ideas won't get you to the $20 mark per service customer, per month then WRITE A CHECK. Unfortunately, many dealers are not seeing even a meager 10% increase in customer pay repair order count year over year and instead have stagnant service sales or even declining RO counts month to month. If this is the case in your store, ask yourself "why?" In my opinion,
the number one reason for losing service customers is the dealer's lack of attention to the backbone of the dealership.
Call me toll free at 1-888-553-0100
Or email dreed@dealerprotraining.com.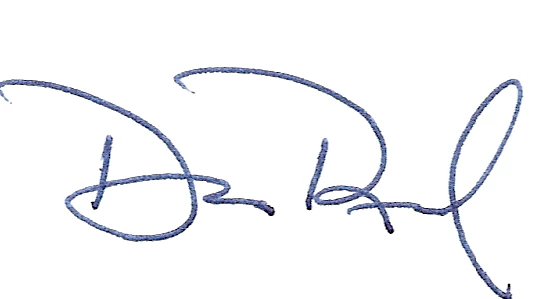 Don Reed
CEO-DealerPRO Training