They Like You, They Like You Not …
To begin with let's determine this: "Do your customers like doing business with your dealership?" I'm not talking about CSI here. (Don't misunderstand me, I know CSI is very important.) I'm talking about the number of customers who are actively servicing their vehicles in your Service Department.
Is that number going up, going down or staying the same? How often do you look at this number? (You'll find the number in your computer) What does this number mean to a dealer?
If the number of active customers in your data base is going UP each month, then congratulations, you are doing a lot of things right toward building strong owner retention.
If, however, this number is STAYING THE SAME each month then it would appear to me that you are losing as many customers each month as you are selling and adding new ones. In other words if you sell 100 units per month, new and used, and your service data base remains constant then obviously you lost about 100 customers as well.
If your vehicle sales fall to 80 units, the same 100 service customers will continue to leave; therefore, your data base of active customers will start to shrink, assuming all other factors remain constant. Not good! Your Service Absorption will most likely start to decline as well.
If your number of active customers is going DOWN each month, then here is a tip for you: "Your customers don't like you!" These are predominately retail customers who are going somewhere else for their service needs. They could be patronizing another new car dealer or an aftermarket competitor, but in either case you lost them!
How Are You Really Doing?
What is a good guide to use to determine if you are keeping your fair share of your retail service customers? To begin with, determine your total retail new and used vehicle unit sales for the past 12 months.
Next, multiply those unit sales by six and that should equal your total Customer Pay (Retail) repair orders for those same 12 months. For example, if you sold 1200 new and used vehicles over the past 12 months (average 100 per month) then you should have written about 7200 Retail repair orders (average 600 per month) for that same period.
How do you compare? In reviewing hundreds of dealer financial statements, I find that most dealers have a retail repair order to unit sales ratio of about 5 to 1, which in the above example would equal around 500 repair orders per month versus 600. Let's examine the economic impact of losing these 100 repair orders.
The High Cost of Underperforming
Let's assume that a dealer is following the RULES for achieving 100% Service Absorption:
5 HPRO @ $75.00 Effective Labor Rate = $187.50 in Labor Sales
75% Labor Gross Profit Margin = $140.63 in Labor Gross Profit
80% Parts to Labor Ratio = $150.00 in Parts Sales
45% Parts Gross Profit Margin = $67.50 in Parts Gross Profit
One Repair Order is worth $337.50 in Sales
One Repair Order is worth $208.13 in Gross Profit
100 Repair Orders is worth $20,813.00 a month in ADDITIONAL Gross Profit
Lost Income for a year = $249,756.00
If I'm wrong by 50%, it's still about $125,000.00 a year in additional net profit! So, is it important to measure and evaluate your customer data base?
Absolutely! Do the math on your dealership's unit sales to repair order ratio and use your own profit margins and sales per repair order and the number will astound you. You might even send me an email or give me a call and say "Thanks for the new boat."
How to Up Your Game
What can you do to get these customers back? To begin with you must give them a reason to come back. How do you do that, you ask? You must have a 12 Month Marketing Plan. You must be committed to following the plan and you must hold your people accountable for following the plan.
Let me give you an example of a retailer who has a very loyal customer base: BED BATH & BEYOND. Have you ever received one of their mailers? If so, you will note that each one gives the customer a reason to come into their store. (i.e. SAVE 20%, SAVE $15, etc.) The mail piece is an odd size and does not match the size of most of your mail, so it stands out.
They send these to their customers about once a month. How often do you send direct mail to your service customers? Do you always give them a reason to come in that promises them a benefit? Many dealers do this quarterly (seasonal) but never monthly. How does that make sense?
Do you advertise used car sales "quarterly?" Do you advertise new car sales "quarterly?" I hope I have made my point.
"Creativity is thinking up new things. Innovation is doing new things."
-Theodore Levitt
Call me toll free at 1-888-553-0100
Or email dreed@dealerprotraining.com.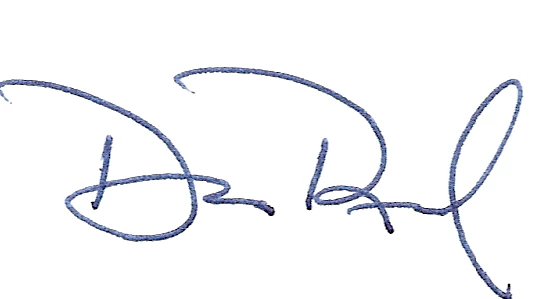 Don Reed
CEO-DealerPRO Training