Are You Still Laughing?
This dealer obviously has a strong interest in supporting his Used Car Department which is a good thing but he still has to be able to service his retail and warranty customers in a timely manner as well. NEWS FLASH! Any customer who has a mechanical concern with their vehicle does not want to wait a week to have it corrected!
When those customers call his Service Department for an appointment and they hear "I can schedule you for an appointment next week" they are most likely going to end the call with something like "I'll have to get back to you." Next they call "SIRI" and ask for help in finding an auto service center close to their location. Who's "SIRI?" She is the voice on their iPhone who in about 2 seconds or less gives them the contact info and driving directions so they can now have their vehicle serviced at his competing dealer or aftermarket service facility.
Got a DROID? Ask Google Assist. No problem … maybe even a better response in just seconds. The point is you customers have options. The vast majority of every dealer's customers do not want to wait 3, 4 or 5 days to correct a mechanical repair. They want to hear "today or tomorrow"—PERIOD.
You Have to Wake Up First
As a dealer, you must ensure that every customer—NEW—USED—SERVICE—PARTS—BODY SHOP are treated the same. They are all vital to your overall profitability so let's focus on putting the right processes in place and having the proper staffing levels to make this happen. In my opinion, once you lose a customer to a competitor it is very difficult to get them back.
If you alienate or desert your customers, they members of your "inactive database." At what point does a customer become "inactive?" I believe it's between six and nine months, other says its twelve months and still other say it's longer.
I recently read an article where a major Japanese manufacturer launched a pilot program last April with their dealers where they developed a marketing campaign to try and recover those lost "inactive" customers who had not returned to their dealer in the past 18 months. The campaign promoted three different offers to three different groups of customers. One group was offered a FREE Oil Change, the second group was offered a FREE Air Filter and the last group was offered a FREE 27-Point Inspection.
Which group do you think had the highest response rate? If you picked the FREE Oil Change you were wrong. If you picked the FREE 27-Point Inspection you are pretty smart. By year's end participating dealers had earned an additional $800,000.00 in customer pay sales!
The Grim Truth
NADA reports that last year dealership customer pay sales decreased by about $800 million. With the rebound in new and used vehicle sales they also report that internal sales have increased. This sounds a little like the dealer I mentioned above who tells his employees that the internal customer takes priority over the warranty and retail customer. Is it any wonder that new car dealers in America continue to lose market share in the parts and service industry.
Currently dealers are getting only about 16% of the market while the aftermarket gets 84% and continues to grow. Yes, I understand we have fewer new car dealers today than we had a decade ago but instead of those remaining dealers growing by leaps and bounds due to the dealership closures they go backwards by $800 million.
Meanwhile, the aftermarket continues to grow. With the average age of a vehicle today at nearly 11 years, it is imperative that dealers get those vehicles back into their service departments. I'm confident the owners see a real value in having their high mileage vehicles inspected by a factory trained technician to insure they are driving a safe and reliable vehicle.
Open Your Mind & Your Wallet
Many dealers will need to hire additional technicians in order to properly support all customers from all departments on a timely basis. What's wrong with that? Technicians are supposed to be "productive" employees and as such they will pay for themselves by producing more billable hours and additional parts sales. Unfortunately, far too many dealers are hesitant to hire more techs because they are fearful of upsetting their existing ones.
If you fall into that category then I simply ask you "Who is running the store?" If you are a Service Director and fall into that category then I ask you "Who is running the Service Department?" Does it make sense to ignore the needs of your customers, both internal and external, so you can pacify technicians?
YES or NO:
Do you really want to grow your retail market share? Is increasing net profit a priority for you? Wouldn't 100% Service Absorption be a good thing? How about increasing Owner Retention?
I'm confident most of you answered "yes" to each of these questions so what are you going to do about it? Offer a FREE Courtesy Inspection to every warranty customer, every retail customer, and every Quick Lube customer every day? Insist that your Service Advisors review the results of those inspections with every customer.
Follow Through & Prosper
Make sure they are properly trained to give feature benefit presentations for following the technicians' recommendations. Determine who your inactive customers are in your DMS and start marketing to them aggressively with the offer of a FREE 27 Point Inspection and you just might start enjoying some of the benefits outlined above.
You must get committed to utilizing the right appointment processes on the phone and on your website in order to increase your service appointments. You must employ an adequate staff of productive technicians in order to maximize every customer's service experience, both internal and external, each and every day. By doing so you will eliminate your customers need to call "SIRI!"
Call me toll free at 1-888-553-0100
Or email dreed@dealerprotraining.com.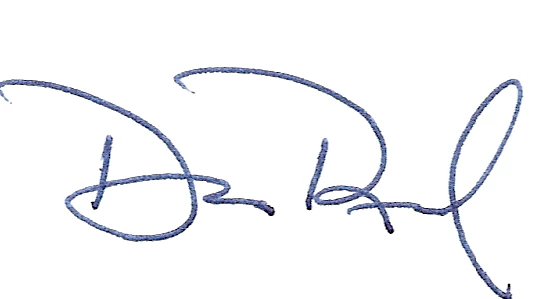 Don Reed
CEO-DealerPRO Training