"How does your Service Director's Gross Profit contribution compare to the Sales Director's?
"This is the person who is responsible for managing the Service Department, Parts Department and Body Shop to achieve 100% service absorption while building customer retention."
A Matter of Responsibility
To begin, we must identify the Service Director's responsibilities as they pertain to the Fixed Ops departments and then evaluate the person's performance filling this position.
In doing so I would again like to compare the "back end" of the dealership to the "front end." The Service Director's counterpart in the front end would be the General Sales Manager who oversees the New Vehicle, Used Vehicle and F&I departments. Let's look at each of these key managers' responsibilities:
Service Director
Incoming Service Calls
Outgoing Follow – Up Calls
Service Drive Traffic
Road to a Sale
Service Advisor Performance
Technician Performance
Parts Department Performance
Increase Sales & Gross Profits
Improve CSI
Build Owner Retention
Recruiting Talent
Manufacturer Relations
Training
General Sales Manager
Incoming Sales Calls
Outgoing Follow – Up Calls
Showroom Traffic
Road to a Sale
Sales Manager Performance
Salesperson Performance
F & I Performance
Increase Sales & Gross Profits
Improve CSI
Build Owner Retention
Recruiting Talent
Manufacturer Relations
Training
Birds of a Feather?
Do you find it interesting that there are so many similarities in their respective positions? As a Dealer or General Manager do you spend about the same amount of your time working with these people? You should!
Do you allocate about the same dollars in marketing and advertising support for each of these managers? I already know the answer to that one!
Maybe you should consider re-allocating some of your advertising and marketing dollars spent on the front-end to the back-end. Why, you ask? Well, let's do the math and see why.
Let's Do the Math
As I'm writing this, I'm looking at a financial statement from a very profitable dealer who "gets it" when it comes to focusing on service absorption and holding his Service Team accountable for their performance just like he does with his sales team. Here are the results:
He is averaging 115 retail units per month (New and Used) at an average gross profit PRU of $2058 which equals $235,660 in total departmental gross profit for the sales team.
His Service and Parts team are producing an average of $246,721 per month in total departmental gross profit which based on his average PRU of $2058 is the equivalent of selling 120 units per month.
I did not include the additional $85,000 in gross profit per month from his Body shop which is the equivalent of an additional 41 units per month.
Fair & Balanced?
I mentioned marketing and advertising earlier so let's look at this dealer's advertising allocation. Well, he's not that good of an example for making my point because he spends 80% of his ad budget (about $25,000 a month) in Sales advertising and only about 20% in Fixed Operations, but—–WAIT A MINUTE—- I see he has redeemed himself a bit by spending 90% of his Training budget (about $23,000 a month) in Fixed Operations training and only 10% in the Sales department!
You're probably thinking "this guy is NUTS!" He's spending almost as much on training as he is on advertising—how does that make any sense? In my world it's called 106% Service Absorption! Oh yeah and it's also called making a net profit of about $2 million a year plus a nice salary and a dynamite boat! I wonder what would happen if he would just allocate another 10% of his advertising budget on fixed operations? I'll let you do the math!
Get Top Performance
Now, you can see what my point is, right? Give your Service Director the support and attention that he or she needs (Including Training) to become a Top Performer. Measure their performance and hold them accountable for their performance just like you would the General Sales Manager—DAILY! You just might see your service absorption start to climb towards 100%. This strategy will aid in making your dealership "recession proof." It doesn't matter what the price of gasoline is or what the interest rates are because there will always be opportunities for improvement in dealing with the retail service customer. Your Service Director must be the leader for your service team. Starting today, you might want to get serious about service.
Call me toll free at 1-888-553-0100
Or email dreed@dealerprotraining.com.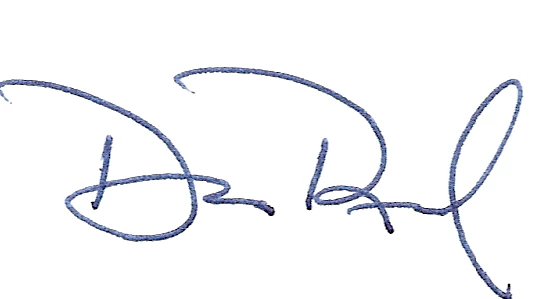 Don Reed
CEO-DealerPRO Training