What would happen to your service appointments if you could find a way to capture all of these lost calls?
Think about it — based on your current traffic, you are capturing only 65% of your calls. If you recover that missing 35% that's an increase of over 50% based on your current volume. And those are customers calling you! Additionally, research shows that for every 5 incoming calls that are answered—1 results in an appointment, 1 is calling on the status of their vehicle and 3 are calling for a price quote or availability. What would happen to your service appointments if you could convert just 1 of the 3 incoming calls for price and availability to an appointment? How does this happen in so many dealerships across the country? It's because most dealers send incoming service calls to their Service Advisors. Some dealers even have a direct phone line to the Service Advisors. Most of these calls are coming in during the morning hours, mid-day and late afternoon which is exactly the same time the Advisors are their busiest working with customers and Technicians. These processes are not conducive to increasing appointments, increasing sales, improving CSI or building owner retention.
What would you do in these situations?
1. Your Advisor is making a maintenance menu presentation to a customer and the phone rings-what do they do?
2. Your Advisor is on the phone with a customer and the phone rings-what do they do?
3. Your Advisor is reviewing a repair order with a Technician or a customer and the phone rings-what do they do?
4. Do your Advisors ever answer the phone-"Service HOLD?"
5. Does your receptionist ever complain about your Advisors not answering their phone?
The correct answer to 1, 2 and 3 is to never stop working with the customer in front of you to answer the phone. The answer to 4 and 5 is probably yes which is exactly why 35% of the service calls are dropped.
What can you do to change this? One very effective way to correct this is send all incoming service calls to a Business Development Center (BDC). Properly trained BDC personnel can provide a multitude of services that will increase owner retention and CSI while enabling your Advisors to become more productive thereby increasing sales and shop productivity.
Here are some examples:
1. Increase appointments by eliminating the 35% dropped calls
2. Convert one of the 3 customers who call for price and availability to an appointment.
3. Call all Lost Souls to invite them back for service
4. Make CSI follow up calls
5. Contact all no shows to reschedule their missed appointment
6. Call customers for appointments to install special order parts
7. Contact all customers with an appointment reminder
8. Advise customers on recall campaigns
Now your Advisors have the time available to focus on providing your customers the high level of service they expect and deserve. Advisors tell me that the phone consumes more of their time than any other function they perform. With a BDC you can greatly reduce the number of time consuming incoming service calls going to your Advisors thereby giving them the available time they need. How much time do your Advisors spend answering incoming service calls? Well, again the research shows that the average dealer will schedule 1 appointment for every 5 incoming service calls. Let's assume your service department schedules 500 appointments per month (Retail & Warranty) or 24 per day. That equates to about 2500 service phone calls per month or about 120 per day. If you had 2 Service Advisors taking these calls then each would handle approximately 60 service calls per day to schedule 12 appointments each. Assume each call lasts for 3 minutes that would equal 180 minutes or 3 hours. With a 9 hour work day that means your Advisors are spending 33% of their day answering their phone. This does not include out- going calls advising their customer on needed repairs or services, reviewing the repair order with their customer, getting authorization for Extended Service Contract repairs or advising on completion times, all of which could easily add another 3 hours. Is a Business Development Center starting to make sense? If you don't think you are quite ready yet for a BDC then you might want to consider Appointment Coordinators. This is a person or persons who again will receive all incoming service calls and schedule service appointments. They can perform the exact same functions as the BDC except they only work for the service department. The benefits to the Advisors are still the same, the benefits to the customer are still the same and your sales will increase. Your increase in sales and CSI will far outweigh the costs of this position. If you are of the opinion that you don't need a BDC or Appointment Coordinators then here is a simple exercise for you to complete as soon as you finish reading this blog: Phone shop each of your Advisors. Ask a friend, a relative or maybe someone in your office staff to phone shop each advisor.
Be sure he or she makes a note of
• How many times the phone rings
• Whether they were you put on hold at any time during the conversation
• If the Advisor offered an appointment for a specific time for today or tomorrow
• Whether the Advisor gave their name and ask for theirs
• Whether the Advisor exceeded their expectations? You will have the answers you need.
Call me toll free at 1-888-553-0100
Or email dreed@dealerprotraining.com.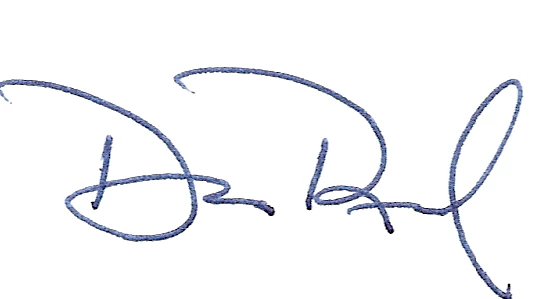 Don Reed
CEO-DealerPRO Training