 5 -Day Service Advisor Training Package
• Increase Service Sales by up to 40%
• Reduce 1-Item Repair Orders
• Increase Profit Margins
• Increase Traffic
• Maximize CSI and Owner Retention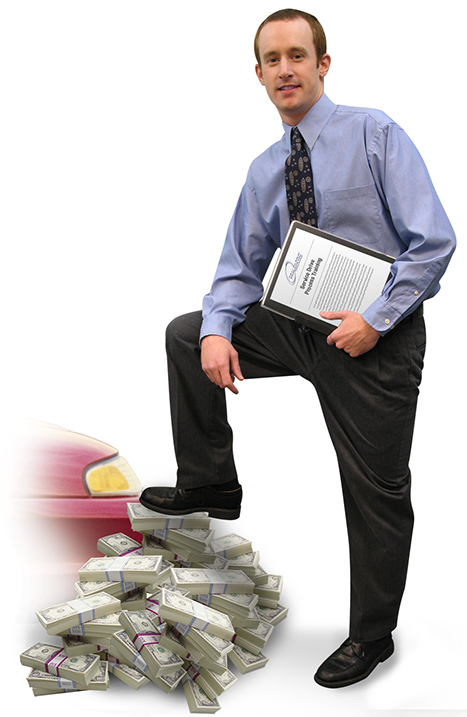 To save you time, scheduling problems and expense, DealerPRO will bring our team of experts to your door, no matter how many doors you have. For example, for one five location dealer group, we provided simultaneous training at each location. Our team of experts will come to your dealership to empower your service team with proven processes and techniques to help you achieve 100% service absorption.
Our exclusive Performance Driven Training builds your team into the nation's top customer retention specialists.
The Customer FIRST Service Drive Process
• Pre-Appointment Preparation
• Meet & Greet
• Interview & Investigate
• Confirm Concerns
• Initiate the MPI & Walk Around
• Select a Product or Service
• Feature Benefit Presentation &
    Demonstration
• Trial Close
• Close the Sale
• Active Delivery
Overcoming Objections
• Qualifying Objections
• Tools for Overcoming Them
• Overcoming the Fear of Rejection
Telephone Skills for Advisors, Appointment Coordinators & BDC Staff
• How to Convert Incoming Phone Calls into Appointments
• How to Avoid Quoting Price & Sell Appointments
• How to Avoid Diagnosing over the Phone
• How to Sell the Primary Item
• How to Make an Upsell Feature/Benefit Presentation
Exceeding Your Customer's Expectations
• What Customers Expect
• Effective Communication
• Check & Advise Repair Orders
• Asking for a Pre-Approval
• Preparing the Estimate (under
promise and over deliver)
• No Charge
• The Three "C's"
DealerPRO 5-Day Service Advisor Training is tailored to your needs.
A popular choice is 5 days In-Dealership training supplemented by 1-2 days a month follow up for 6 months to ensure that the new processes are generating profits to plan.
Better Trainers. Better Results.